2019 Mercedes-Benz B-250
Agile and elegant B-250
November 30 2018, Martin Dompierre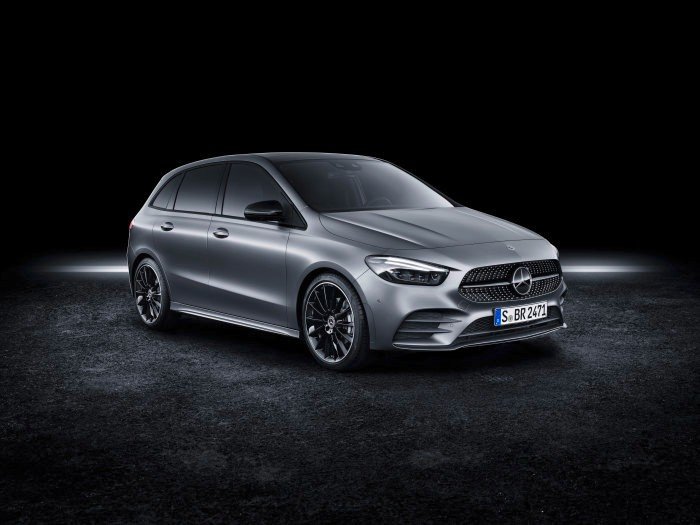 The Mercedes-Benz B-250 is a sleek car that makes the most of the space, and the class B hatchback sports car proves that a compact vehicle can be stylish, sporty, economical, spacious and luxurious at the same time. Its design allows it to accommodate fiv
The Mercedes-Benz B-250 is a sleek car that makes the most of the space, and the class B hatchback sports car proves that a compact vehicle can be stylish, sporty, economical, spacious and luxurious at the same time. Its design allows it to accommodate five people in comfort and to offer an exceptional loading capacity for its category.
With its 208-horsepower 2.0-liter turbocharged engine and the proven 4matic all-wheel drive, you'll be able to brave Quebec's worst snow storms. Browse the roads of Quebec peacefully with its 8-inch high-definition navigation system and stay connected with Apple Carplay and Android Auto as standard.
you still are not convinced? Take advantage of the winter season that arrived earlier this year to plan the test of the 2018 Mercedes-Benz B-250 4matic. Introduce yourself at 1530 Ampere Street in Boucherville on the South Shore of Montreal off Highway 20 in the direction of sainte-julie and I guarantee you that our passionate and highly qualified team will perfectly meet your needs. As part of the Duval Group, your Duval Mercedes-Benz dealer will be dedicated to providing you with a unique customer service with its service department open until midnight. This is the perfect time to plan the test of our 2018 and 2019 vehicles. Our interior showroom will allow you to discover each Mercedes-Benz vehicle in a perfect atmosphere, warm in winter and refreshing summer. The dream is much closer to reality than you think; It is located at 1530 Ampere Street, Boucherville, Quebec, J4B-7L4.